By Jim Cline
T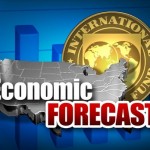 he newly-released September 2012 report of the Washington State Economic and Revenue Forecast Council identifies an economy, of a slow national economy coupled with a slightly stronger State economy. This report is consistent with the other recent Forecast Council reports. As we have discussed, the mixed economic conditions impede a full fiscal recovery for the State and local governments and serves as a significant constraint on the current collective bargaining environment. Until government budgets rebuild reserves and the labor market picks up momentum, we are unlikely to return to widespread robust contract settlements.
These are the key findings of the Forecast Council:
The national economy continues to experience a slow recovery with weak

momentum. Economic activity is generally performing as expected: slow

economic and job growth, high unemployment, and weak confidence.

The biggest threat to the U.S. economy remains the sovereign debt crisis in

Europe. The upcoming "fiscal cliff", slowing Asian economies, and threats to

world oil supplies also pose risks to the U.S. economic recovery.

The housing market has finally returned to growth, but from a very depressed

level. The manufacturing sector, which had been a bright spot in the recovery, is

starting to falter. Consumer spending remains subdued.

As expected in June, the Washington economy continues to expand at a

moderate pace.

Manufacturing appears to be slowing but housing construction is picking up,

especially in the multi-family sector. Home price appreciation has turned

positive.

Except for transportation equipment, Washington exports have weakened.

We expect the Washington economy to continue to outperform the U.S. economy

by a narrow margin.

The General Fund-State forecast has increased by $29 million in the 2011-13

biennium and $23 million in the 2013-15 biennium.

The initial forecast for 2015-17 biennial General Fund-State revenue is $35.52

Billion.

The number and percentage of shared households increased in the United States between 2007 and 2010.
There are some positive elements identified in this report and other recent economic reports.
The economy is showing definite signs of growth.
 The improved economic conditions should permit most bargaining units to avoid the wage freezes which have been occurring on a widespread basis. But the larger "catch-up" type increases that we have seen in better times in the past are unlikely to be common going into 2013.